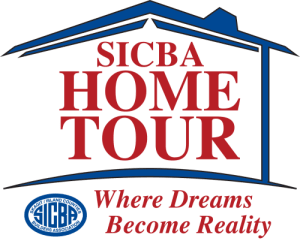 Regretfully, the Home Tour Committee has made the difficult decision to cancel the September Home Tour. We will be discussing future plans for this event or another one.
The SICBA Home Tour is an event that features custom homes built by SICBA Builder Members throughout Skagit & Island Counties. Guests are able to discover what is available in-home technology, innovative products, new trends in home design, construction, green building and so much more! Some of the homes on the SICBA Home Tour are brand new & some are currently occupied by their owners.  All builders are members of SICBA and conform to the highest standards in the construction industry.  Meet the builders, get inspired, and satisfy your curiosity by viewing the homes. Your Home Tour ticket is good for all 3 days and kids 15 and under are free! This is a tour you will not want to miss!
Do you have a project to put on the Tour? SICBA is now accepting builder applications!
Even though the SICBA Home Tour is cancelled, we still want to highlight some SICBA builders and their work. The first SICBA Builder Spotlight is Ted Clifton, Owner of Clifton View Homes (CVH, Inc.) and Zero Energy Plans LLC. Clifton View Homes (CVH, Inc.) has been building fine custom homes and commercial buildings on Whidbey Island since 1989, and has become synonymous with Green Building and Energy Efficiency. Specializing in Structural Insulated Panels (SIPs), Insulated Concrete Forms (ICFs) and other energy-efficient technologies, CVH Inc. has built or remodeled more than 100 custom and luxury homes that are as economical to run as they are beautiful to own. If you are looking for a fine custom home, whether you are looking for luxury or for a home you can afford to love, you will be well served to call CVH Inc. today.
John Piazza Jr. Construction & Remodeling is the next builder to be featured in the SICBA Home Tour Spotlight series! The company is owned and operated by John & Kim Piazza. They serve Skagit, Whatcom, Island, and Snohomish Counties with everything from custom home design and builds to renovations The Piazza's also take on commercial projects and renovations in addition. John Piazza Jr. Construction & Remodeling has the skills, dedication and know how to give you that custom experience!